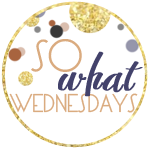 - i want ellen degeneres' entire wardrobe.
- crue and i watch youtube videos every day. he goes nuts for "what does the fox say" and anything hip hop or dub step from SYTYCD. who am i to deny that smile?!
- i had my first drink in over a year. crue is teething. and that means mama needs some moscato.
- i want a new blog design. stat. i just dont have the time to learn how to re-do it myself.
- i am SO sick of car shopping already. somebody just get this altima out of here!
- i am changing my mind every week about what kind of SUV i want. isaiah will be taking my nissan rogue and i get a new something with AWD. its a happy breastfeeding and pump present to me :)) but really. one minute i want a honda element, a kia sorento, a land rover, but then ooo look at that mercedes... and hmm you cant beat the safety of a volkswagon, can you? AY YI YI SARAH SAM. GET IT TOGETHER. test driving cars with a baby is a pain in my ass. install carseat base. drive around with awkward salesman praying your baby doesnt scream. uninstall carseat base. walk around the lot in the cold. install again. and repeat.
- i sleep in for as long as crue does. you think i would get my butt in gear before and have some "me time" - but nawww. sleep trumps all. i love waking up to him blabbing and cooing away next to me.
- i miss being pregnant something fierce. im ready for round 2. "hi. what can i get you today?" "id like one big round belly, please"
- i keep waking isaiah up in the middle of the night and say "is crue breathing!!!?" he will tell me yes without even checking and try going back to sleep but that never works. i poke and pry until he checks and we see crue move.
- i am itching for a vacation. i dont think ill last until our cruise. there is chicago in january.. but thats cold. doesnt count. call me spoiled but i need the ocean!
- i suck at clean eating. i have THEEEEE pickiest taste buds, ever. le sigh.
- we arent going to/didnt win the
4moms origami contest
. we got 300+ votes in 24 hours and id say thats pretty damn good! but i wish i would have found out about the contest sooner than later!
- today is the day we made crue. i kind of want to walk into our fertility clinic and gift our doctors with a fruit basket or something... weird, no?
xxo