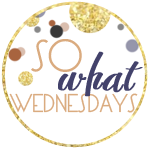 i have SERIOUS pregnancy fever. not to be confused with baby fever.
were supposed to be going on a cruse in 3 months and i'm not back to my pre-preg weight. i have 8lbs to go to hit that goal and about 20 more after that. but i just can't hang with jillian like i used too!
i insist on crue meeting santa. isaiah doesn't understand. husbands.
were going to chicago in january for a week, and im slightly nervous about being in a hotel with a baby that long.
i understand that i live in MN and all. but i hate the snow. i just can't get over it.
majority of cure's christmas presents are clothes. im addicted. (not to mention a lot of toys are for his older ages and i don't want them to sit around our home any longer than they have to).
i have a love-hate relationship with crue growing up so fast. it really weighs on my heart.
our christmas tree is fake.
most days i wish we didn't have 2 dogs. they have become so naughty. and by naughty, i suppose i just mean annoying as H. i love them dearly though. lets not get it twisted.
isaiah and i got a DSLR, finally! its our "merry christmas" to each other.
i hate photoshop elements. it is idiot proof or something. i can't figure it out for the life of me.
C has been getting my milk for 4 months now, but i hate pumping more than ever. ugh.
im nervous & sad for his 4 month shots on friday.
im finishing this post to go have a glass of wine while the beeb naps!
xxo

(crue woke up as i was typing "xxo": typical mom life!)